Journey to a New 5 Year Vision 1: Revisiting The Past
Should you create a 5 year plan? Why not a vision instead?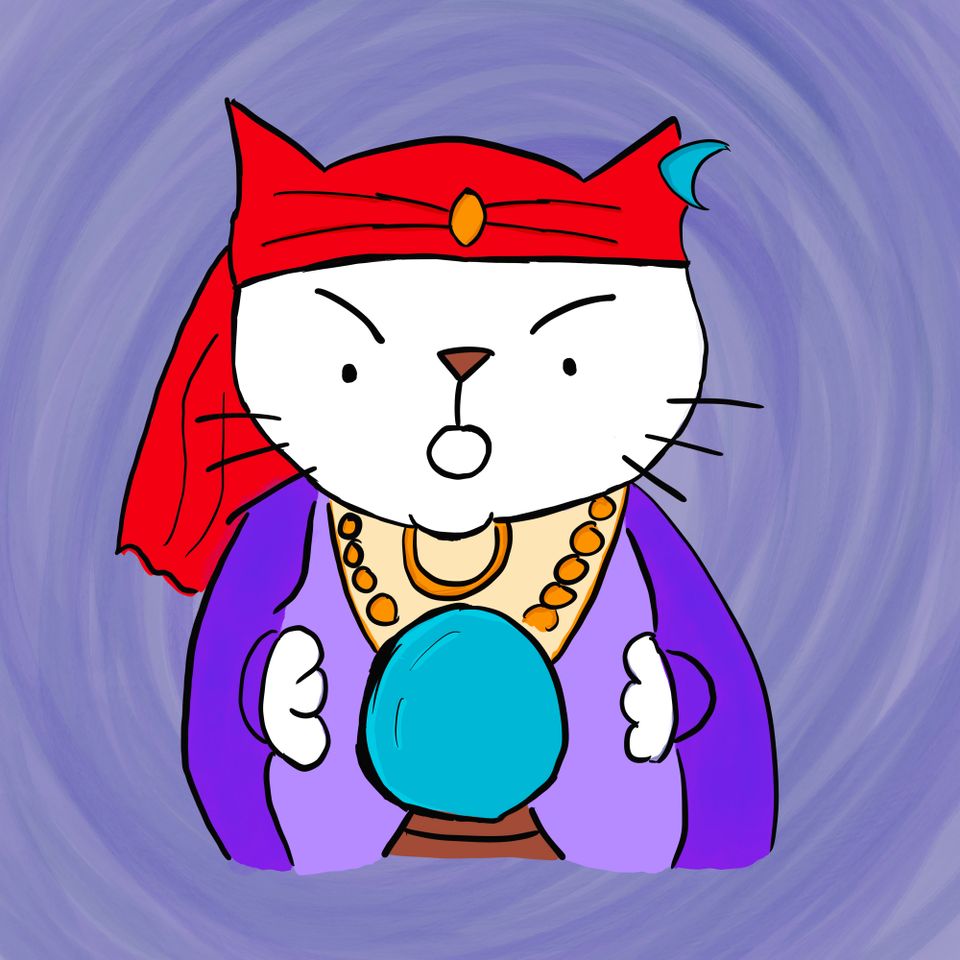 About this Series of Posts:
I've been working for a few thousand internet years now (7 in standard human years). Lately, I've been thinking a bit about my career. When I started, I had created a rough 5 year vision but nothing like it since. I'm in the process of trying of creating a new one and I'd to share how I'm making it. Maybe it can help someone out there.
It's Not a Plan
Before I go on, I'd like to emphasize that this isn't a plan. According to the Oxfordian dictionaraie, a plan is a detailed proposal for doing or achieving something. It's great for a goal that has clarity but not for vague ideas. It's not the right tool.
The classic example of planning is for losing weight. If you know you're getting chubbier, you can have a goal to lose 5 pounds in 3 months. If you have that known problem and defined outcome, a plan consisting of exercise and diet is excellent. Bare with me for a second but... What if we don't know our weight? What if we don't know what exercises we want to do? What if we don't have access to the food recommended in the diet? What if all I know is I just want to be healthy?
I don't want to call it a 5 year plan because I don't know the details yet of what I want. I don't know what opportunities might be there for me now or even in a year. From where I started, I would never have imagined the things I've done so far.
Instead of "plan" let's call it EnVisioniZationiFicationify vision.
What is Vision

This should be a picture of the Marvel character Vision but instead it's a Photo by Kelly Sikkema / Unsplash
Vision is not just a superhero in the last Avengers movie. Vision also... happens to have an upcoming series called "WandaVision" which premieres December 2020 only on Disney+. Use the offer code ucansendmemoneydisney at checkout for 0% off your first month.
More importantly, Vision is defined as mental image of what the future will or could be like. We want to start with the vague images of who we could be. We and our world may change along the way so we don't try to limit ourselves by defining strict outcomes. You could also call it "themes" or "ideas".
Here's what I had in my 5 year vision. The last parts were empty for a while. It gets shaped more along the way. It's horrifically simple. I'll describe them a bit more in detail and what was the result.
Try out anything. Explore.
See if I like software development.
Figure out how to be an Architect.
Foundations of a good developer.
Become a better version of that.
1. Try out anything. Explore.
Why:
Since I knew absolutely nothing about nor anyone in the industry, I wanted to just explore. At this point I knew I wanted to be in the industry but I didn't really know in what role. At that time, it wasn't a sure thing that I'd start as a developer.
What happened - Luck:
A long personal story aside, I got lucky. I was able to join a program/role where I could jump into different teams and roles every few months. I got a peek into the life of a Project Manager (PM), Business Systems Analyst (BSA) and developer (D3V).
Take-aways
Take some time to explore what's available to you. You don't necessarily need to try all of them. Just pay attention. Try to see what it entails and it's pros/cons. Chat with people to see what's been their experience.

A take-away / to-go / take-awt. Also, that burger looks raw. Photo by Fabrice Thys / Unsplash
2. See if I like software development.
Why:
I quickly realized that being a developer is was what I enjoyed. I wanted to explore it more to see if I might enjoy it for a long time. There were new questions and areas to explore - what kind of a developer, what area, etc.
What happened - Luck:
Continued from the prior year, I could still join different teams. I used that to try different technology stacks and see what different teams do.
Take-aways
If you find something you're starting to enjoy, go deeper. Ask questions like - What roles are available? What expertise can you go into? What do I like about it? More importantly, don't be afraid to fail.
3. Figure out how to be an Architect.
Why:
For reasons I don't remember, a young inexperienced developer (me) got invited to a meeting of architects. I thought the head of architects was so cool... I decided I wanted to be one too.
What happened - Luck:
I asked said cool person to be my mentor and she did! She helped me a ton in becoming a better developer but more importantly as a role model. She helped me figure out and define what I wanted to aim for longer term. In this time, I also got to be part of some teams delivering bigger and bigger projects.
Take-aways
Be lucky. Find people who can help you define and realize your vision. They maybe people who have been in the industry for a long time. They can be a formal mentor or you could just observe people. You don't have to copy their career path or follow all their advice. Take it all in and use what seems right. Get people's help to "know" the "unknowns".
4. Foundations of a good developer.
Why:
This was the easier bit. Now that I knew what I wanted to be an Architect later on, I started to lay out foundations to be a good developer.
What happened - Luck:
I got lucky again and saw new opportunities. Somehow, I ended up in a startup even though earlier I would've thought I'd be a lifer at my previous company. Ended up going deeper into a specific area, backend development. I also started to be exposed more to the business side of technology (getting customers, revenue, etc) and people management.
Take-aways
You never really know what opportunities could happen. Observe the other seemingly unimportant things that happen around you - the organization, the business, etc. They affect you. Try to stay in touch with new friends.
5. Become a better version of that (Developer).
Why:
One year isn't enough to be a good developer. Time isn't actually the factor but experiences. Experiencing and learning from different teams, situations, tools, successes and failures are the things that make you better. I intended the year to be more of an extension of the last.
What happened - Luck:
This didn't go according to the non-existent plan. I got lucky again. This time, I got a completely unexpected Tech Lead role. It really changed my career. It was my first chance to lead a team, to coach, mentor and more. I also got deeper into backend development and a set of ecosystems. I also met one of the best mentors I've ever had.
Take-aways
Be lucky. Take on unexpected opportunities. It can be frightening. It is extremely challenging. If you do, you can and will fail multiple times. That's ok. Learn, stand back up, see if you like it and try again.
---
Lessons: Plot Twists Along the Way.

What the Oscar trophy would look like if it looked like a stock photo from Unsplash because someone is too lazy to find the real image. Giorgio Trovato / Unsplash
Just like the 2020 multi-oscar award winning movie Parasite, life is full of twists. You never know when Redacted due to spoilers or when Redacted due to spoilers will happen. My last few years had it's twists though not as exciting as Redacted due to spoilers.
Anyway, I somehow stumbled into creating and achieving my last vision. There was a ton of luck. There was cheating along the way (like tweaking it my it mid-way, getting help from mentors). When creating a vision, it's important to know that unexpected things come to change your perception, opportunities and values. Be free to scrap, revise or continue the vision you lay out.
In the Next Post
In this post, I blabbered on about my last vision, the results and some hopefully useful take-aways. Using all these lessons learned, I wanted to be a bit more methodical and mindful in crafting the next vision. We'll see how it goes.
We'll start with core values. Stay tuned!